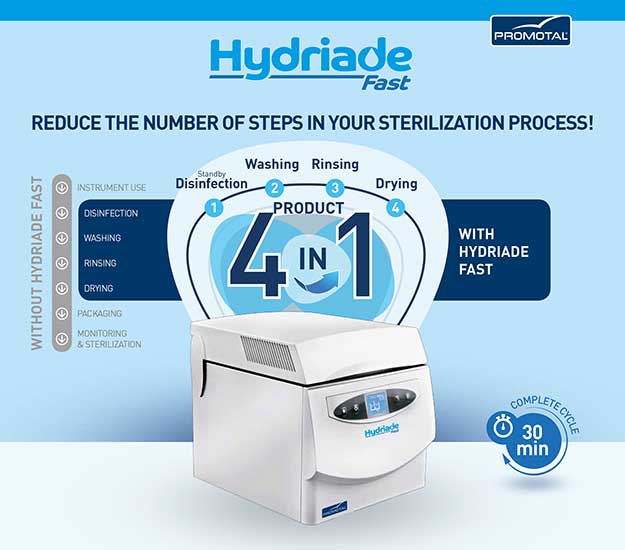 L'Hydriade Fast is the first automatic pre-sterilization system. Designed for use with all specialties, Hydriade Fast 4-in-1 performs all the major preparation phases for the sterilization cycle:
DESINFECTION | ULTRASONIC WASHING | RINSING | DRYING
SIMPLE TO USE
Just run the desired programmable cycle : Disinfection, ultrasonic washing, rinsing and drying. Just run the desired programmable cycle.
HEALTH & SAFETY
Conforms to the sterilization process and presents no risk to operator.
RELIABILITY
Eliminates chemical, bacteriological and infection risks.
SAVES TIMES
Runs the process automatically for more time devoted to care.
SAVES MONEY
Ensures longer lasting instruments & lower equipment costs.
SAVES SPACE
Reduces the sterilization chain to 45cm3.